Aboyne Green Playpark
Aboyne Green Playpark:
The inspiration and motivation behind the Aboyne Village Green Playpark Improvement Project has been our young daughter Charlotte. Having visited many play parks in different areas both within and out with of Aberdeenshire my partner and I spent time watching both Charlotte and other children playing enjoying a diverse range of equipment. It became evident that Aboyne park was starting to appear tired and lacking in a wider range of play opportunity for all children in our community including those with physical and learning disabilities.
After initial discussions and communications with Cllr Geva Blackett the first project meetings took place in October and November involving Barry Hauxwell MDCT, Wilson Forbes MDCC/MDCT, Cllr Blackett and Aberdeenshire Council Landscape services, from which point things really commenced.
Community consultation was carried out with overwhelming agreement to support the improvement project. There was a strong feeling that the equipment in situ no longer provided stimulation and opportunity for children over the age of 7/8 years old, furthermore since the previous equipment was installed in 2001 the village has seen a rise in population particularly families yet infrastructure has failed to keep pace added strain to the limited play opportunities.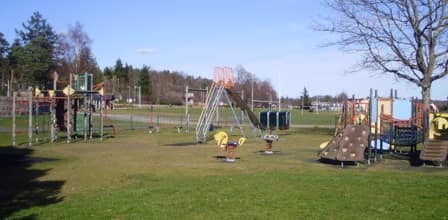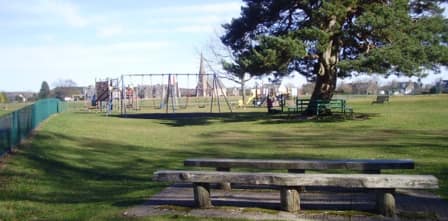 After gathering an extensive 'wish list' from the community with proposed new equipment in addition to suggestions consistent with the projects objectives to add inclusive equipment, we met with five approved play park suppliers in April 2014. For economic reasons it was agreed that a minimal number of existing pieces of equipment would be removed with new pieces being added to enhance and offer a different play experience, after a strong detailed brief the suppliers set to work on their designs.
In June 2014 we held two public consultations displaying the three viable tenders we had received for public comment and choice, each person attending the consultation had the right to ballot on their favourite choice with the design receiving most votes being declared the communities choice.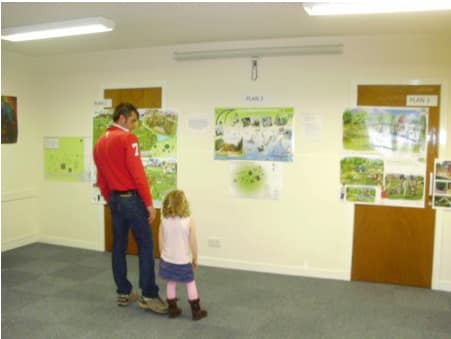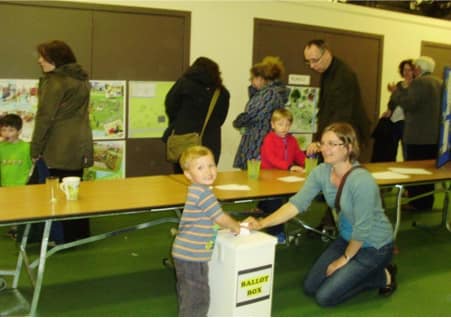 The winning park design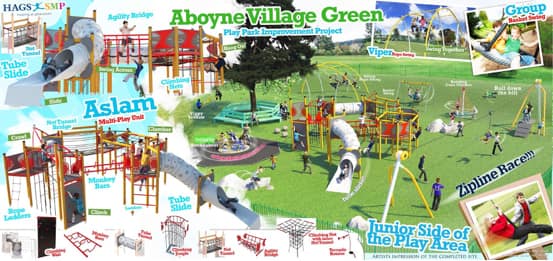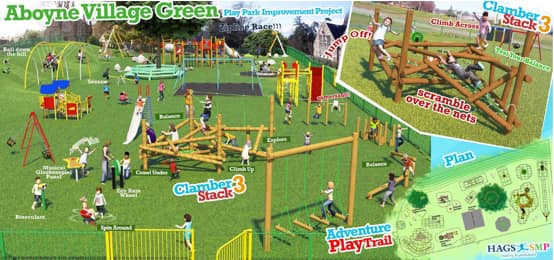 The next step of the project, finding the funding was the most challenging and time consuming part! I spent many, many, hours researching options, filling out forms, sending emails, writing letters, formulating a business plan to attract funding, researching statistics for the business plan, making phone calls , I explored a wide range of funding sources and ideas.
The project has been funded by the very generous support sponsorship, donations and fund raising events from the following bodies, groups, companies and organisations;
Aberdeenshire Council
Aberdeen Risk Management Services Ltd
Aboyne Baby and Toddler Group
Aboyne and Upper Deeside Rotary Club
AJC
Apache North Sea
Astor of Hever Trust
Awards for All Scotland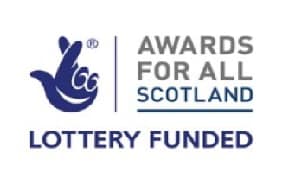 Aberdeen Airport Community Trust
Ballogie Estates
A Body Shop party
Residents of Bonty Court
Children's Halloween party organised by Caroline Shields and her family
Cromdate Ltd
Emma Massie Flowers
Enquest
GMB Union
'Gnoming' local fundraising event
Kate Lynne's Wish
Lodge of Charleston of Aboyne
Marr Area Partnership Initiative Grant Scheme
Mike Brown Electrical Ltd
Peoples Community Trust with thanks to the players of the Peoples Postcode Lottery

Aboyne Rainbows sponsored silence event
Reach Energy Ltd
Rose Lodge Nursery
Donations from individuals within the community
The most exciting and engaging local fundraising event was 'Gnoming' that took place for the whole of 'Gnomevember' whereby a group of gnomes took residence in a local garden for an overnight visit surprising their hosts. The hosts then 'Gnomiated' the next address the gnomes visited and they packed their bags and moved on the next day. We received an incredible £ 967 in donations and children and families were delighted to have our visitors, kindly posting photos on the group Facebook page.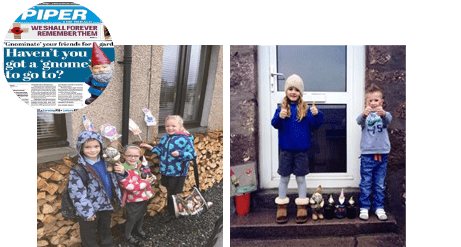 Due to a time constraint associated with a funding source it was agreed the project will be split into two phases.
Phase 1 - commenced April 2015 and was completed May 2015
Consisting of ;
An inclusive basket swing
An inclusive flat level access roundabout
Sensory items – Binoculars on a post, Eco Rain Wheel
Zip Wire
Large multi play unit - the only one of its kind in the UK
The build was eagerly watched by the community and caused great excitement. Unfortunately the new equipment and site did suffer an incident of vandalism and I am grateful to Police Scotland for dealing with the matter promptly. Not only was this incident disappointing it roused incredible outrage consequently increasing support and a sense of protection from the community towards the new equipment and the project.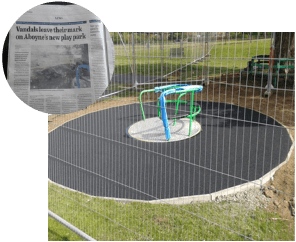 Phase 1 completed on a wet Friday afternoon yet it didn't stop the many children and families keen to get playing! The park continues to be well used with as many as 40 plus children using the equipment at times, it has become a focal point where parents meet have picnics and the park is now attracting visitors from many other local towns and villages.
Phase 2 – The purchase order has been placed and works will commence shortly – date to be confirmed
Consisting of;
Sea Saw
Cone Climber
New Activity Trail – Walk and stretch posts, Three bar balance, Clamber stack,
Chin up bars
Log rope swing
Sensory item – Musical chimes, Magnifying post
Personal reflection and Thanks
The journey throughout the project has been 'interesting', it's been a lengthily, complex and often very frustrating process. I have dedicated many hours, days, months to achieving the final project outcome and have kept focus and determination throughout despite the many adversities faced.
I have worked with many officers of Aberdeenshire Council and our own elected Ward Councillors and cannot relay the strength of my thanks and gratitude for all of their support and help.
I have received great guidance, support and direction from Brian Kinkead Chairman of MDCT and I have been particularly grateful for his ongoing reassurance.
I have been completely overwhelmed by the strength of support from the community which has been much appreciated, from taking part in initial consultations and surveys, making suggestions of new equipment, attending consultation events to select the winning park design, donating money, taking part in sponsored events and hosting the gnomes . With particular thanks to Becki Redmond, Sarah Sergeant, Mairi Walker and Corri O'Shea who braved the cold and wet November weather to help move the gnomes about.
I am so incredibly proud about what we have been able to achieve working together as a community with Aberdeenshire Council, we have made our park a place inclusive for all of our children, a park to be proud of, where our children can enjoy playing out in the fresh air in our beautiful village.
Of course I must also thank my long suffering partner Michael for his support… but he says no more projects!!!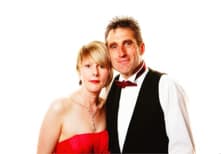 Sarah Brown